Dear business partners, customers and collaborators I am very pleased to introduce our new logistics worldwide transport providers under the trade name:
'Global Transport Logistics Systems'
Your valuable support and recognition for 25 years proved that our scope to offer our experience in full scale of multimodal solutions are now radical decision to proceed to a new service challenge to your requirements.
Our transport business will open new integrated solutions to your present and future processes.
With our welcome we remain to keep our trip in future with you all in 'Global Transport Logistics Systems'.

OUR VISION & STRATEGY
Supply chain management

We meet our clients needs: Clear orientation and objectives for our clients and stakeholders. We meet expectations and deadlines

Constant research: Marketing department always seeks for new opportunities

Modern technology to become flexible and personnel training

Worldwide operation

Offer a unique customer service, experience and tailored made solution

The focus priorities according to the overall volume of the merchant community is to Europe, America, Far Eat and Intra Med markets

Offer unique custom-made transportation services end-to-end
Association of international freight forwarders
& Logistics providers of Greece


International Federation of Freight Forwarders Associations(FIATA)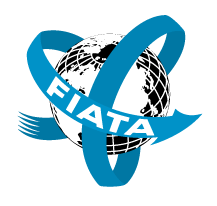 Benefits for the Business and Customers
Direct customer service and sales from our local offices
Enhanced service and reliability
Reliable alternative for your road and/or short sea movements
Reduced risk of rail strikes
Frequent service resulting in minimum delays
Environmentally friendly, helping to reduce customers carbon footprint
Piraeus, Greece
Headquarters :
10, Antoniou Ampatielou Str.
18536, Piraeus, Greece
Fax 210.4283793
Main Email: info@glomar.gr
Email: logistics@glomar.gr
Thessaloniki, Greece
Βranch:
1 Leontos Sofou Str.
54625, Thessaloniki, Greece
Fax. 2310.566530
Main Email: infosal@glomar.gr
Email: logisticsskg@glomar.gr